PLAN
From 2021 season, we have introduced a staggered check-in system to avoid crowding and to prevent customers from waiting in line for a long time. (Camping reservation only) We appreciate your understanding and cooperation.
Camping
Camp as you like and as you wish.
Let your mood decide where to enjoy today.
Drive directly into the camp field and settle.

AKAIGAWA TOMO PLAYPARK's camp field offers a various camping environment to choose from.
Open:

May- early November (It depends on snow conditions)
Check-in 11: 30-12: 00/12: 00-12: 30/12: 30-13: 00/13: 00-13: 30/13: 30-17: 00
Check-out 8: 00-10: 30 (~ 20: 00 Non-overnight stay)
How to Use:

[Reservation required] Over night stay and Non-over night stay
* No reservation is required except Saturday, the day before holidays, Golden Week, and Obon holidays.

[Reservation required by 20:00 of the day before your arrival] Accommodation ※Reservation only
◆The first day of accepting reservations
 Starting on the first day of the month, two months before the month you are checking in.
e.g. If your stay is Aug.8, booking starts on Jun.1
    ※NOTE:Online booking only
Type of camping ground:

Lawn (Trailer campgrounds)
Acceptable number of campers:

Up to 150 adults (not including the number of children) a day
Pets:

Pet friendly (please keep good manners)
Garbage:

Please take your trash home with you
PRICE
Admission
Adult (Ages 13 and over) :¥1,100
Child (Elementary school student) : ¥500
Child (Preschooler) : Free of charge
Parking fee
Passenger vehicle : ¥1,100
Camping car (License number with 8XX) :¥2,100
Motorcycle : ¥500
Bicycle : Free of charge
Items for sale
・Charcoal : ¥800
・Firewood : ¥900
・Swedish torch : ¥1,500
・Mineral water : ¥200
・Antibug spray : ¥1,200
・Ice : ¥500
・Firelighter : ¥300
Items for rental
・Aerial tent (including a lecture for setting up) : ¥3,000 *temporarily unavailable
・SNOW PEAK Entry pack(tent) : ¥3,000 *temporarily unavailable
・Bonfire stand : ¥1,000
・BBQ stove : ¥2,000
・Lantern : ¥1,000
・Sleeping bag : ¥800 *temporarily unavailable ・Sleeping bag & mat : 1,000 *temporarily unavailable
Reservation
Activity discount (only for camping ground users)
[No reservation required, Ask a cleark at front desk]
Fishing pound
30 minutes trial

With rod rental
・Adult 800 yen
・Children 600 yen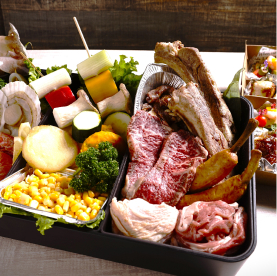 Pump truck
【※Closed】


30 minutes trial


Rental bike with helmet

・ Adult 800 yen
・Children 600 yen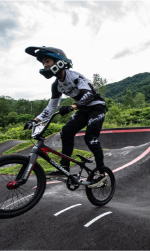 As the number of rental gear is limited, you may have to wait when it is crowded.
Happy birthday at the campsite ♪
[Cake / Bouquet Reservation service]
Please book in advance from cake.jp and receive on the day of arrival
Please confirm the reservation timing by yourself so that you can make it in time for your stay.
Cautions
About camping cars
We apologize for the inconvenience, but you cannot make reservations with camping cars online in advance because our campsite adopts first-come-first-served-paking-system, so that it is highly likely that you will not be able to park your car in case there is no more enough space when arriving. Only available when possible to park on the day.
About arriving late
If you arrive later than the scheduled check-in time, you may have to wait for the reception.
Fireworks
Fireworks are prohibited in the camping ground. (Only hand-held fireworks in a specific area in front of the center house are allowed)
Cancelation policy
3-2 days before the check-in date

20% of total amount
The day before the check-in date

50% of total amount
On the day of arrival

100% of total amount
No show

100% of total amount